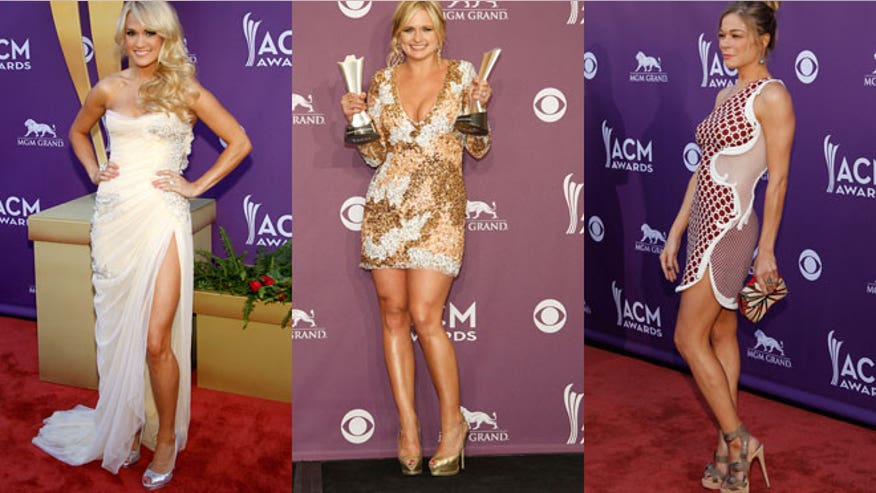 The stars went a little bit country for the 47th annual ACM Awards in Las Vegas on Sunday, and some pulled it off better than others.
LeAnn Rimes showed off her slim physique in a one-shouldered, high-cut mini with a cut-out side panel, but it wasn't one of our faves (and the shoes seemed too casual).
SODAHEAD SLIDESHOW: See the celebrity fashions at the ACM Awards.
Carrie Underwood flashed a little leg a la Angelina Jolie in a gorgeous gown, but the dress wasn't as flattering on her as some of her other looks.
RELATED: 2012 ACM AWARDS WINNERS
Miranda Lambert looked kind of like the catch of the day in a scaly gold gown, and Meghan Linsey of country duo Steel Magnolia resembled a snowbird in her fluffy white dress.
PHOTOS: See the latest celebrity pictures to hit the Internet.
From LeAnn to Carrie to Miranda, let us know: Who was the worst-dressed star at the ACM Awards?