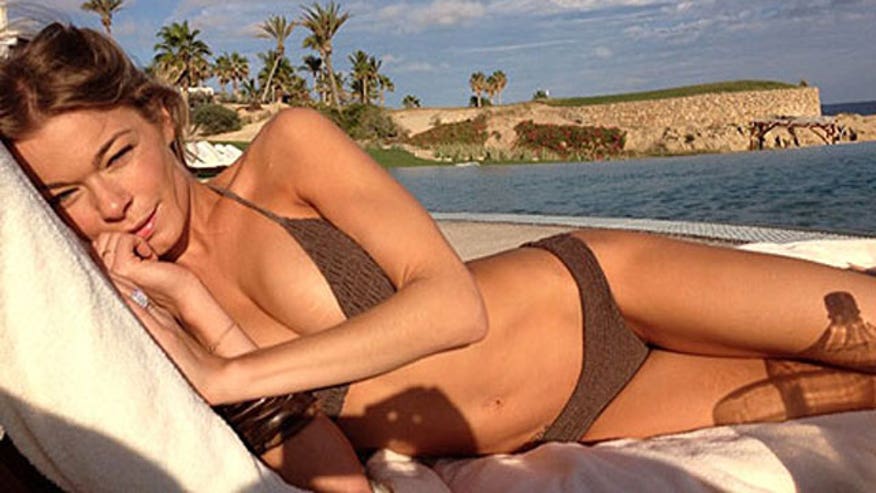 LeAnn Rimes has an impressive bikini photo collection and her latest escape to Mexico provided the star with ample opportunity to add to it.
"I'm rocking the straight hair this morning per Eddies request," Rimes tweeted on the morning of Dec. 18. "Lotta 70's going on w/ my look today. Love that era!!!"
After enjoying a breakfast of "scrambled eggs and smoked salmon," the sultry songbird and her husband Eddie Cibrian hit the beach–or, more accurately the infinity pool.
Click here for more LeAnn bikini photos from X17 Online
"My man chillin' makes me happy," tweeted Rimes.
The love birds spent part of their Sunday watching Tom Brady and the New England Patriots crush Tim Tebow the Denver Broncos in the AFC East championship game.
Click here to follow FOX411 on Twitter.
"My man's heaven.....football & a FULL tequila bar!....sushi too," noted Rimes.
Rimes also took time out from her beach vacation to chide her Twitter haters, who were blasting the star for various infractions–including her slight, bikini-clad frame. "Is it me or are people getting crazier and crazier on here?! It's the holidays peeps, let's be joyful."