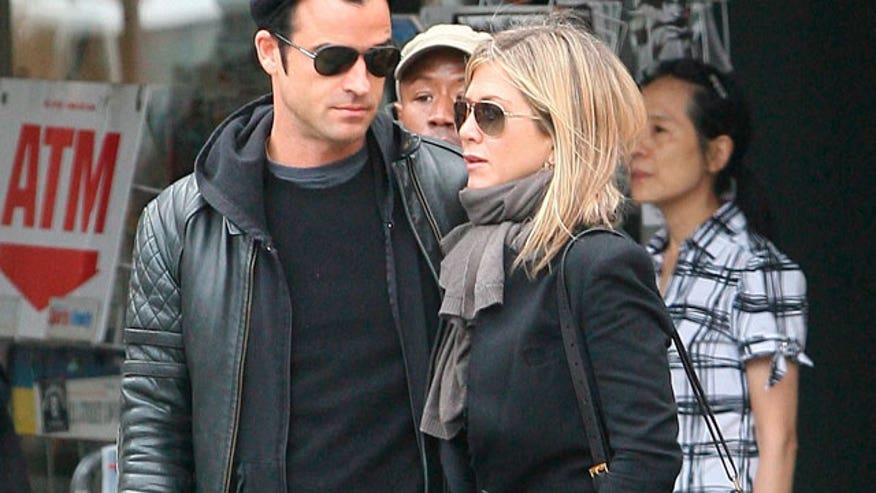 Dare we say it -- we think Jennifer Aniston may have finally found "the one."
Aniston, 42, and live-in boyfriend Justin Theroux, 40, seem to go everywhere together these days -- and it's getting to the point where you can barely tell them apart.
SODAHEAD SLIDESHOW: See the most uncanny look-alike couples.
Aniston has always been one to wear black, but she's been taking on more of an edgy, rocker chic look lately, which seems inspired by actor and "Iron Man 2" screenwriter Theroux.
Click here for more Jen Aniston photos from X17 Online
The lovebirds were recently seen wearing identical aviator sunglasses, black T-shirts and lace-up boots.
PHOTOS: See the latest celebrity pictures to hit the Internet.
But Aniston and Theroux are not the only matchy-matchy couple in Hollywood. From Brangelina to TomKat to Ozzy and Sharon Osbourne, let us know: Who is the most uncanny look-alike couple?