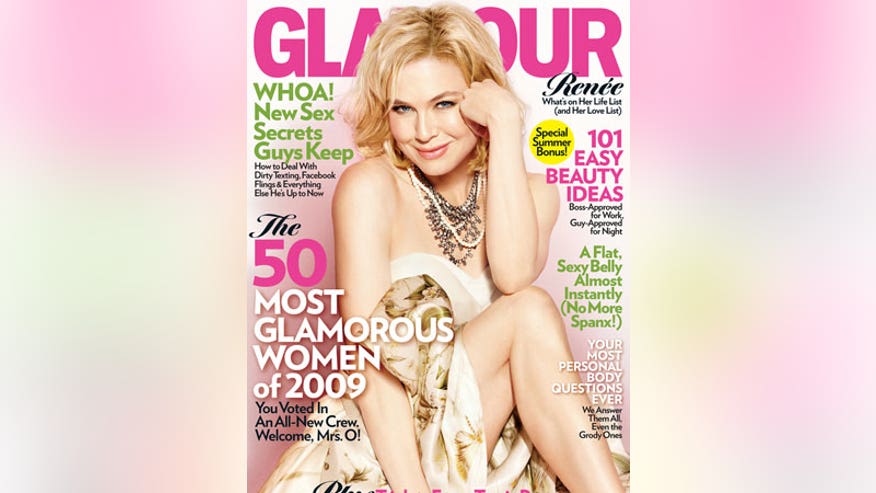 Renee Zellweger isn't quite ready to give up the single life just yet.
In the June issue of Glamour magazine, on newsstands May 12, the actress says: "If I'm going to give it up, it better be good—because I'm having fun!"
But that doesn't mean that the Oscar winner doesn't know what she is looking for.
"I'm looking for an encyclopedia and a dictionary," she says. "A bit of the Boy Scouts Handbook. A person who is conscientious about the trail he leaves behind him. Love. Unconditional kindness."
PHOTOS: Click here to see exclusive Glamour shots of Renee Zellweger.
Once married to Kenny Chesney and tied to several famous names including George Clooney, Paul McCartney and Jim Carrey, the star says she has absolutely no regrets.
"I'm grateful for the experiences I've accumulated. Of course, there are certain things you wish were not on that anyone's list of life experiences, but it's a life."
And a glamorous one at that!
Read the full interview with Renée Zellweger at Glamour.
Slideshow: Renée's Glamour Cover Shoot
Hair Chameleon: Renée Zellweger's Most Memorable Looks
50 Most Glamorous Women of 2009
More from Glamour: The 10 Best Hair & Makeup Looks Ever. Period.