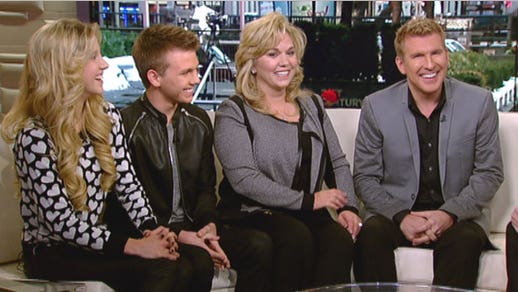 Latest Story
Todd Chrisley did not hold back when asked his feelings on Nancy Grace.
Updated 7 minutes ago
Martha Stewart, Snoop Dogg and Anna Kendrick stopped by "Ellen" and played a game of "Never Have I Ever."

Updated 37 minutes ago

Lifetime has produced its own two-hour documentary focusing on Patsy.

Updated 37 minutes ago
Rapper Kevin Gates has been sentenced to 180 days in jail after being convicted of kicking a female fan at a Florida concert last year.

Updated 1 hour ago

Singer-songwriter Sheryl Crow thinks this year's presidential campaign has lasted too long, and she's trying to do something about it.

Updated 8 hours ago

The Big Bang Theory is a show about scientists, and it bolsters its academic credibility by bringing in guest stars from the world (galaxy? ) of science to play themselves, as well as ...

Updated 15 hours ago
Pic of the Day
These stars prove moms are some of the hottest gals on the planet.
Updated October 26 9:17 AM
FOX 411 CONNECT
Daily must-read stories from the biggest names in Entertainment
Sign up for e-mail updates...
Thank you! You are now signed up for our newsletter.