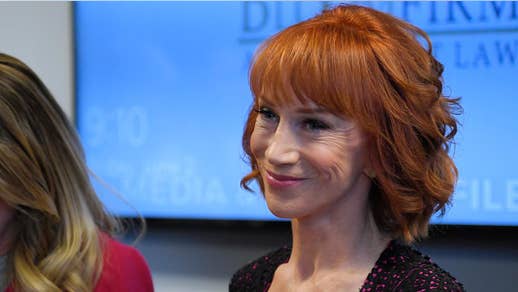 Latest Story
There's no hard feelings between Anderson Cooper and Kathy Griffin.
Updated 1 hour ago
Actress Nicole Kidman is one of the many cast members that makes HBO's hit series "Big Little Lies" work so well for fans and critics. Now, she's revealing the huge role her ...

Updated 1 hour ago

A new "Game of Thrones" fan theory has emerged that has many fans excited about a key character's return, but in a not-so-pleasant way.

Updated 1 hour ago
Angelina Jolie opened up on Wednesday about her hypertension and Bell's palsy diagnosis and how her family is dealing with a public divorce from her ex-husband Brad Pitt nearly a year later.

Updated 2 hours ago

Tiffany Haddish finds comedic inspiration from Bill Cosby … and seemingly from the sexual assault allegations waged against the embattled icon.

Updated 2 hours ago

Model Amber Rose opens up about her breakup with rapper Kanye West in 2010 and the "constant bullying" he put her through following.

Updated 3 hours ago
FOX 411 CONNECT
Daily must-read stories from the biggest names in Entertainment
Sign up for e-mail updates...
Thank you! You are now signed up for our newsletter.