You know that ATSC TV tuner inside your set that lets you get free, over-the-air HD broadcasts from an antenna?
Surround yourself with our high-rated tech to get the most out of your semester.
So you want to get a new streaming media player but don't want to deal with yet another settop box, even one as small as a hockey puck.
Amazon took a beating on social media over its Prime Day sales event—commenters on Twitter likened it to a crappy garage sale, though there must people hankering for 24-inch shoehorns and a lotio...
We couldn't wait to get our hands on the new LG EG9600-series OLED TV, the first 4K UHD OLED we've ever tested.
About two in five American households now subscribe to a streaming video service such as Netflix or Amazon Prime, according to a recent survey by Nielsen.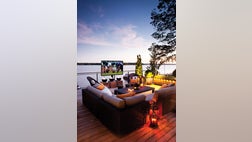 The Fourth of July weekend doesn't have to involve an underwhelming fireworks display and too many ants at your picnic. This techie gear lets you watch a fireworks display in living color (even if...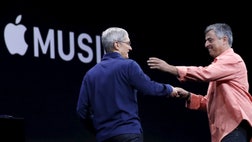 Kim Komando answers your questions about secure online banking, turning your TV into your computer monitor, streaming music services, and more. 
One reason many of us buy a particular TV is because we trust that brand and assume the company whose name is on the front of the set is actually building it.