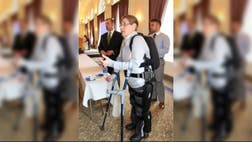 Three years ago, Theresa Hannigan, 61, lost the ability to walk due to an autoimmune disease that has slowly been settling throughout her body since she was 27 years old. Now, thanks to an...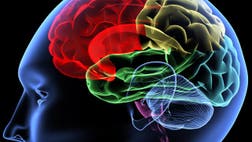 Until she was 26 years old, Cole Cohen had no idea why she couldn't tell time, learn how to drive, cross a street on her own, or know how long to hug someone.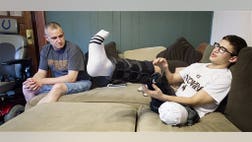 The Nebraska high school wrestling champion who lost his left leg after a car accident this spring is looking forward to his recovery and attending the University of Wyoming in the fall.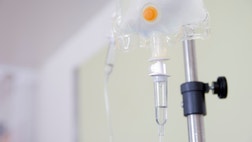 Recovering from a serious brain injury is not always a straightforward process, especially for the following folks, who each emerged from a coma with personalities and language abilities very...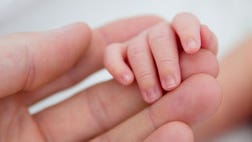 A California mother had a surprise for her three children and longtime partner when she called from a hospital on Mother's Day last week.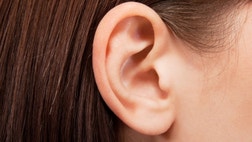 When Catherine McCann started pulling on her ear at the Lutheran Home in September 2012, it seemed apparent something was wrong with the elderly Alzheimer's patient, who was unable to speak or...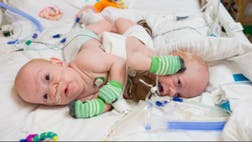 A set of conjoined twin boys born in Florida were separated Thursday after a surgery to divide their fused livers.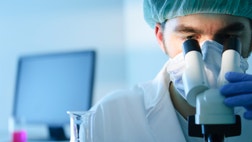 Layla Qualls looks like a happy, 9- to 10-month-old baby— but she's actually three years old. The Oklahoma girl was diagnosed with Syndrome X, which means she will never age.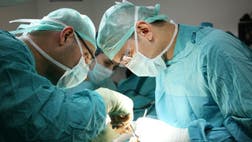 For one UK woman, a tiny scratch ended in a double leg amputation, Wales Online reported.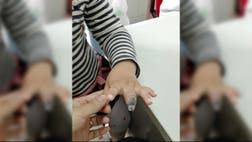 A Chinese toddler who bit her nail suffered a worse consequence than common bleeding. The girl's grandmother bandaged the little girl's finger so tightly that it cut off her blood circulation,...