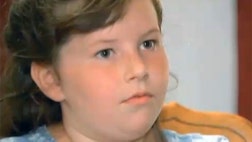 A Massachusetts 10-year-old who suffers from a rare spinal disorder that inspired her to raise money to buy toys for other sick children says the thieves who hacked into her bank account won't slow...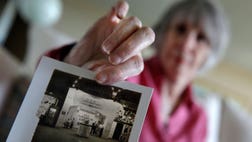 At age 95, Lucille Horn often reflects on her long, full life, with a husband and five children, and how it might not have happened if not for the renegade doctor who put her in a Coney Island...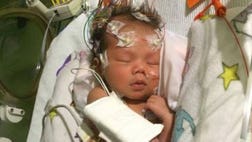 As a Texas couple waits for doctors to pinpoint what may be causing their newborn daughter's strokes and seizures, their community is rallying behind them by raising money for the little girl's...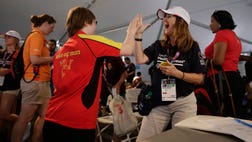 They arrived in Los Angeles by the thousands to run, jump and swim and to play such team sports as soccer and softball.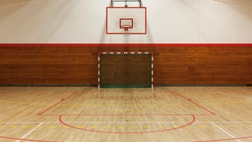 Floyd County school officials say a 13-year-old basketball player died after collapsing on court.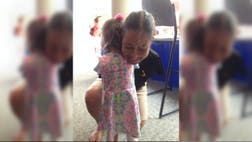 A 3-year-old girl born without arms got the chance to meet someone who looked just like her— and happens to be the first-ever armless pilot.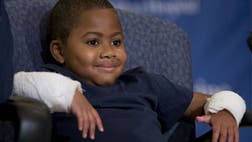 A Maryland boy who lost both his hands to an infection while a toddler became the youngest patient to receive a successful double hand transplant, surgeons announced Tuesday.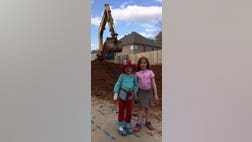 A 9-year-old Arkansas girl is making a big splash in the life of one of her friends who is suffering from a rare genetic skin condition, ABC 8 News reported.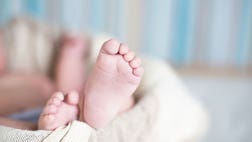 The Houston parents of a newborn claim she suffered second-degree burns when a nurse applied a diaper hot out of the microwave.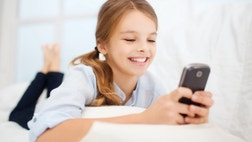 While it seems like everyone has a smartphone today, determining if your child is ready for one is about gauging their understanding of the rules, experts say.