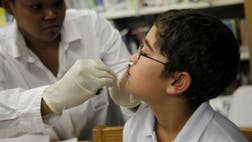 In a new recommendation this flu season, the Centers for Disease Control and Prevention says that the nasal spray form of the flu vaccine is the preferred way to vaccinate kids ages 2 to 8.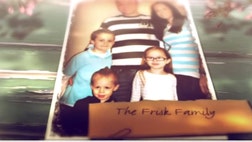 For three young siblings, eating is a life or death proposition, thanks to a rare white blood cell disease, reported KSL.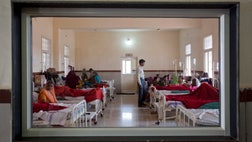 More of the world's children are surviving to their fifth birthday, but 6.3 million still died last year, mostly from preventable causes, the U.N. children's agency said Tuesday.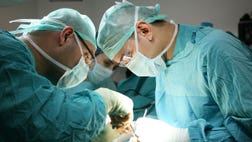 An infant in the U.K. will have her skull removed and reshaped to correct a rare condition, The Plymouth Herald reported.
Dozens of middle-school children in the southern Illinois town of Girard were taken to hospitals on Monday with nausea and dizziness possibly brought on by a carbon monoxide leak from a furnace,...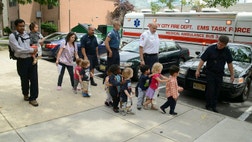 An employee has been fired and a New Jersey day care center reopened Friday, one day after more than two dozen children and adults were accidentally served a mix of water and bleach.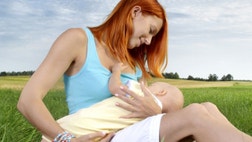 Breastfeeding is known to help ward off infections among infants, but a new U.S. study suggests that protection may be much longer lasting.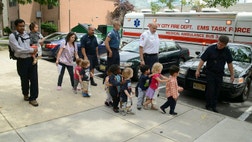 More than two dozen children and two adults accidentally drank a mixture of bleach and water at a day care center Thursday and were briefly hospitalized.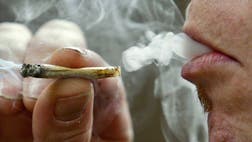 Teenagers who use cannabis daily run a higher risk of becoming drug dependent, committing suicide or trying other drugs and are less likely to succeed at their studies than those who avoid it,...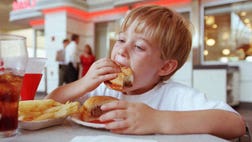 American kids are eating far too much salt, mostly from processed foods sold in stores, putting them at risk for high blood pressure and heart disease later in life, federal health officials said...