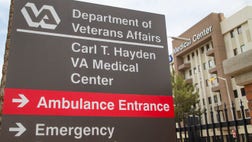 The House approved a $17 billion package Wednesday aimed at fixing the scandal-scarred Department of Veterans Affairs, boosting the chances that Congress can finalize the bipartisan legislation...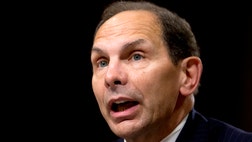 The firings would be the strongest discipline handed out since May in a nationwide scandal over falsifying records on how long veterans wait to get care at VA hospitals and clinics.
Just because you can borrow money doesn't mean you should.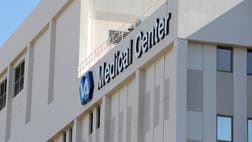 Fiscal conservatives are expressing doubts over the bill's steep cost.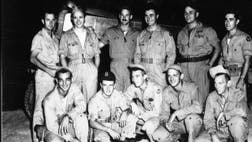 Tom VanKirk says his father, 93-year-old Theodore VanKirk, died Monday in Stone Mountain, Georgia.
The Senate on Tuesday unanimously confirmed former Procter & Gamble CEO Robert McDonald as the new Veterans Affairs secretary, with a mission to overhaul an agency beleaguered by long veterans'...
House and Senate negotiators have approved a $17 billion compromise bill to overhaul the Department of Veterans Affairs and reform a program scandalized by veterans' long waits for health care and...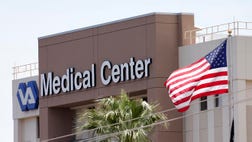 The leaders of the House and Senate Veterans Affairs committees unveiled a tentative deal on Monday on legislation meant to improve veterans' health care and tackle the litany of scandalous...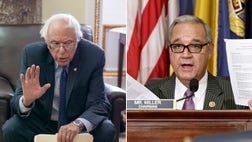 A massive and costly package meant to address the litany of problems at the Department of Veterans Affairs was getting caught in the congressional grinder Thursday, as House and Senate lawmakers...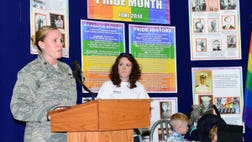 An agreement between the DoD and the Italian government will allow same-sex spouses to move to bases in Italy as dependents.,A new agreement between the Defense Department and the Italian...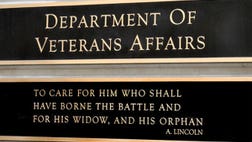 An IAVA survey finds most vets getting mental health care from VA are satisfied with it but problems still exist.,A survey of Iraq and Afghanistan combat veterans finds that most who are receiving...