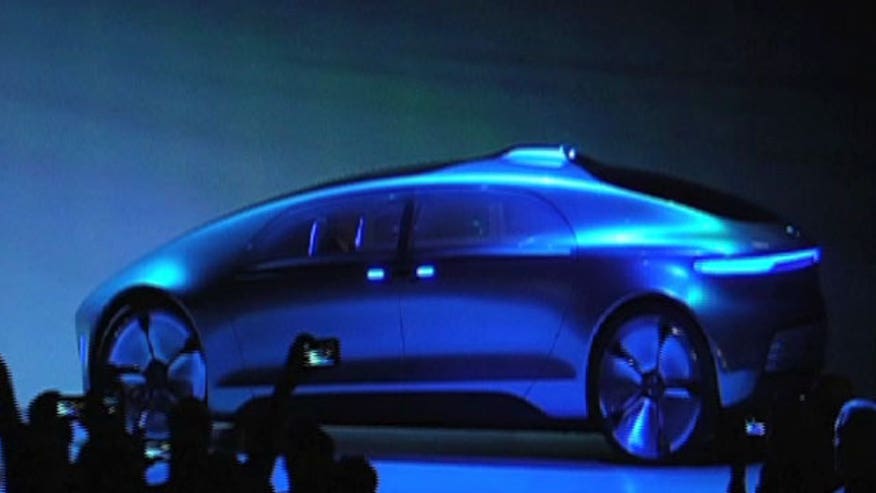 The "car of the future" looks like a luxurious spaceship on wheels.
For the time being, it's on display at the 2015 Consumer Electronics Show in Las Vegas, where it was unveiled this week. But someday, you may see its descendants in your driveway.
It's Mercedes Benz' F015 Luxury in Motion, a unique plug-in hybrid that features a battery pack with a range of 124 miles and a hydrogen fuel cell system that provides an additional 560 miles. The only emission is water vapor.
It's self-driving; the cave-like interior offers occupants a secluded, peaceful environment; and there are no buttons on the dashboard -- the car's functions are controlled by gestures and motions.
It also drives itself. In fact, the driver's seat rotates 360 degrees, even while the car is in motion, meaning the driver can turn his back to the windshield at any time -- or all the time.
"This car gives back people the most precious goods they can have, which is time and space," said Mercedes chairman Dieter Zetsche.
"In this car you can move from A to B, do whatever you want. Teleconference, video conferencing, doing your e-mails, communicating with friends, just relaxing and sleeping, and all that while traveling."
The car is a concept. Mercedes says it still needs to figure out the most important safety issues -- such as whether the car will drive itself into a ditch or a wall to avoid a collision.
Mercedes says it is already implementing autonomous driving technology in some of its vehicles today and will continue to incorporate more of the F015's features and style into its fleet over the next decade.
----------
The Mercedes-Benz that drives itself
Matt Finn is a Fox News correspondent based in the Chicago bureau. Follow him on Twitter: @MattFinnFNC