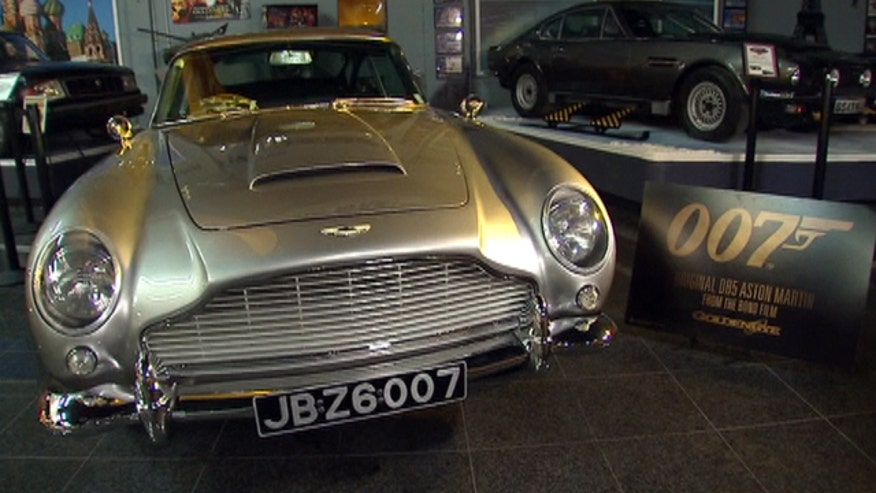 For the intrepid collector, with a penchant for living vicariously through Mr. Bond's near-death high-speed chases, the time, as Sean Connery might say, is nigh.
The largest assortment of Agent 007's transportation is up for sale, and could be yours for a cool $33 million.
The man behind the sale of the vehicles, currently housed at the eponymous Dezer Auto Collection at the Miami Auto Museum, is real estate developer Michael Dezer.
License to thrill: The top 5 James Bond cars
The 2011 closing of the former Bond Museum in northern England prompted Dezer's interest in purchasing the majority of Bond's prized automobiles.
"James Bond is a draw for everyone," says museum curator Myles Kornblatt.
According to Kornblatt, Dezer was initially interested in purchasing several models from the collection. Discovering he could pick up the entire lot, that's exactly what he did.
Now, Dezer is interested in finding a new home for the iconic cars, motorcycles, tanks, and planes, presumably to make room for a new exhibit at the museum.
The assortment of James Bond memorabilia includes nearly 60 vehicles, most of which were used in the production of films, plus a few replicas, but it goes beyond cars, comprising the largest collection of "everything James Bond"
Bond's affinity for Aston Martins is well accounted for in Dezer's collection, which features Sean Connery's DB5 from "Goldeneye" and the DBS driven by one-time bond George Lazenby's in "On Her Majesty's Secret Service." The superslick secret agent's later proclivity toward BMWs is also represented.
The most unique of the vehicles is a replica of the dragon-faced tank from 1962's "Dr. No," the first of Ian Fleming's novels to be adapted to film. The newest are an Audi A5 coupe and a Land Rover Defender, from the most recent Bond movie, "Skyfall."
Among curator Kornblatt's favorite Bond cars is the Renault 11 "half car" – a driveable, front end – from "A View to a Kill."
Dezer hopes to sell the entire collection of priceless automotive memorabilia to one interested buyer. To close the deal, he has enlisted the help of a brokerage firm in England, who he believes will properly publicize the lot.
Like many other collectors, Dezer hopes that the next owner of the Bond vehicles will also be an investor that understands their inherent value.
He's willing to wait for the proper buyer to materialize, and is in no rush to make the sale.
"If it doesn't sell," Kornblatt said, "we'll keep it on display, as is."
Here's looking at you, Mr. Bond.