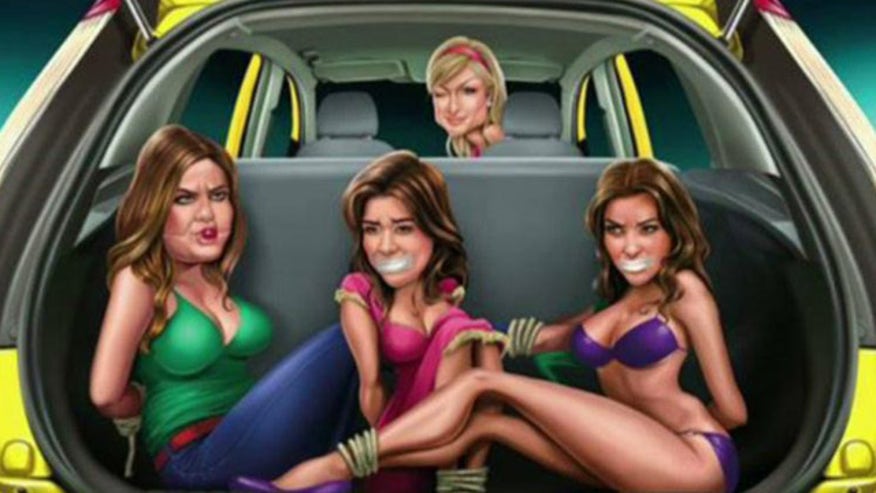 The Indian unit of Ford Motor Co. has apologized after print advertisements for the Ford Figo depicted women bound and gagged in the trunk of vehicles driven by Italian Prime Minister Silvio Berlusconi and pop culture princess Paris Hilton.
According to a Business Insider report, one of the ads, to seemingly showcase the car's ample trunk space, features Berlusconi in the front seat, his fingers posed in the universal victory sign, with crying women bound in the trunk. The tag line reads: "Leave your worries behind with Figo's extra-large boot."
The ads come soon after Berlusconi was found guilty of breach of confidentiality in a wiretap case and as he awaits trial in a sex-for-hire case.
Another Ford Figo ad shows a winking Paris Hilton driving a Figo with her reality-show rivals, the Kardashian sisters, tied up in the trunk.
The company said Monday that it regrets the incident, calling the images "contrary to the standards of professionalism and decency within Ford." A spokesperson said the company is investigating whether anyone at Ford ever saw the ad.
The ads, created by JWT India, were not approved by Ford, according to Business Insider. The agency made the spot and posted it to website Ads of the World without approval.
WPP Group, parent company of JWT, and Ford emailed an apology to Business Insider:
"We deeply regret this incident and agree with our agency partners that it should have never happened. The posters are contrary to the standards of professionalism and decency within Ford and our agency partners. Together with our partners, we are reviewing approval and oversight processes to help ensure nothing like this ever happens again."
Click for more from Business Insider
The Associated Press contributed to this report.