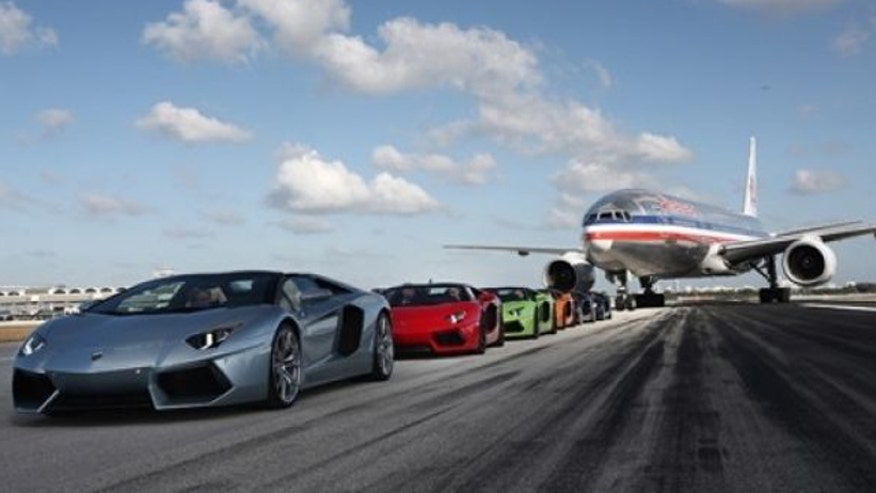 There's no meal on this flight, but you can probably deal.
The Lamborghini Aventador Roadster has become the first car to travel faster than an airplane down a runway at Miami International Airport. And it did it with the top down.
The 692 hp supercar hit 210 mph on the airport's south runway, confirmed by a Mami-Dade Police laser speed gun.
Jumbo jets using the airstrip have a takeoff speed between 150-180 mph and typically don't break 200 mph until they've left the ground.
Nothing illegal going on here, however, the stunt was part of a media event marking the launch of the $441,600 drop top.
Unfortunately, you'll have to put it on your airline credit card to get frequent flier miles.
Test Drive: 2012 Lamborghini Aventador