Environmental
Exactly five years ago today, an explosion on the Deepwater Horizon oil rig killed 11 Americans and set in motion the worst offshore oil spill in U.S. history.  For 87 days,...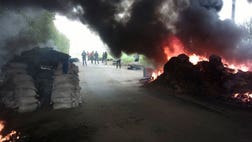 Europe
For the past 65 years, Radio Free Europe has broadcast independent news programming behind the Iron Curtain and beyond. The service was an especially valuable asset during the...
Opinion
The recently released Fiscal Year 2015 budget blueprint from the Obama administration offers little comfort in a world still imperiled by acts of war.