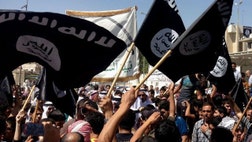 Religious Terror
Muslim women have long been potent radicalizing forces in Islamic jihad.
Opinion
Where is the Muslim Mandela? While the world salutes the iconic leader peacemaker and liberator who brought down Apartheid in South Africa, the Central African republic becomes...
Opinion
Our complacency, our failure to recognize that the Islamist threat is everywhere is beyond dangerous.