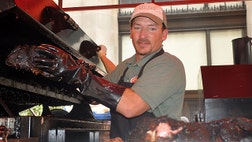 Food & Drink
As cooks hone their open air skills this barbecue season, Fox News brings you tips from some of the country's top pit masters on how to let the smoke and fire work their magic...
Heritage? Free Range? Butterball? Tips on picking your bird from D'Artagnan's Ariane Daugin
Take the fork in the road, literally. FOX News Radio's Lilian Woo takes a look at America's best celebrations of food.