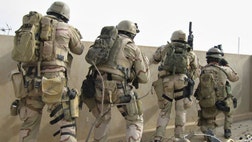 As someone who served three combat deployments to Iraq, it is absolutely crystal clear: We won.
Despite the hope of many U.S. military commanders to keep a large U.S. force in Iraq beyond 2011, the decision to withdraw all forces appears to have been based on the Iraqi...
The United States is abandoning plans to keep even a small number of U.S. troops in Iraq past the year-end withdrawal deadline.