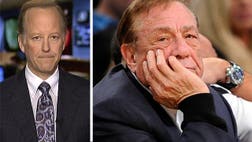 Opinion
I've covered sports in 5 decades. Almost everyday  during this period something has occurred has left me fascinated and amazed by what has taken place on the fields of play.
Opinion
Major League Baseball now joins a long list of established, trusted, stable fixtures in our country that no longer can be counted on to lead the way.
Opinion
Only 48 hours after the controversial ending to the game in Seattle, both the NFL and its full time officials recognized that it was imperative to come together and resolve the...