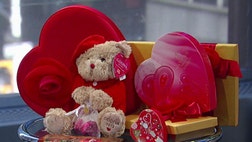 Opinion
It is almost impossible to see anything but red on Valentine's Day, especially if you're single -- every retail outlet virtually ensures it.
Opinion
With the news of her pregnancy on Monday, Britain's Duchess of Cambridge, the former Kate Middleton, has fulfilled her duty.
Opinion
James Bond represents Britain's best qualities. He has always been the ultimate defender of Queen and country.