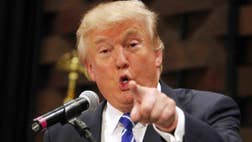 republican-convention
With the Republican National Convention in full swing, Republicans who don't understand the appeal of Donald Trump might ask, of those Republicans who do: What do you see in...
Jobs
America needs more job creation, which by definition means it needs entrepreneurs. Meanwhile, the rising generation is living with mom and dad.
Opinion
The Marketplace Fairness Act would support small business and establish a level playing field, which is critical to a free marketplace.