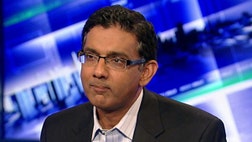 Opinion
As a Muslim, I begin by firmly stating without any hesitation that September 11, is an integral part of United States history, and the museum must absolutely capture accurately...
Opinion
Corrupt religious leaders in the Middle East have brainwashed susceptible individuals through a perversion of Islam to further their political agenda. America must support...
Opinion
Far from abusing women, the Koran instructs us to honor them. Islam instructs Muslims to protect women all over the world from barbarity. Those who mistreat women in so-called...