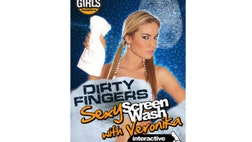 Gadgets
Five thousand iPhone apps are too sexy. At least that's what Apple claims. The company has banned what it considers sexually offensive software from its online app store.
Senate
After the sale but before confirmation, shoppers were asked if they would like a discount coupon offered by a loyalty club. Shoppers could click what a Senate report described...
Email claiming the administration is reinstating the draft has caused a scare on the Internet, but the Democrats are behind it?