Supreme Court
None of us who have followed Ginsburg's jurisprudence are surprised by anything that she said explicitly this week.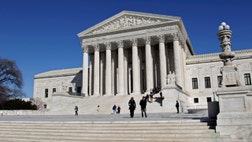 Supreme Court
Appointing justices to the Supreme Court is a president's most lasting legacy.
Presidential
If a candidate's tenure as governor is his road-test for the presidency, Governor Chris Christie just flunked.