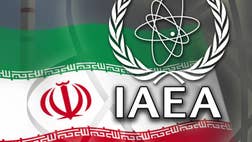 Opinion
I recently spent a few days in Vienna.  I didn't go for the schnitzel or the strudel or the fact that it seems like it is the last place in the civilized world where you...
Opinion
I love this time of year. Baseball's pennant races are heating up, the weather is cooling down and the U.N.'s annual General Assembly opening is taking place.  It's when...
Opinion
Last week it was announced that our share of the United Nations' budget in 2010 had increased to nearly $8 billion, a shocking 21% increase from the year prior.