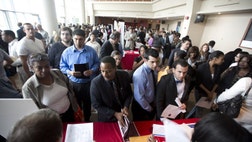 Opinion
Congress would do well to let the current extended unemployment benefits wind down.
Opinion
The era of trade liberalization may have ended with the enactment of three important and long overdue free trade agreements  that passed Congress last week. 
Opinion
Members of Congress need to work to enact legislation that moves our country in the direction that reflects its core principles, and that requires recognizing that the way to...